Let's face it, from souvenirs to sunscreen, a Disney vacation can set you back one pretty pressed penny. And souvenirs at the parks – hether on Main Street USA, Disney Springs, or at any of the Disney gift shops – can add up quickly. But have no fear, your budget-conscious fairy Godmother is here!
We took a few notes from our friend, Scrooge McDuck, and put together the top Grab-Before-You-Go Disney Souvenirs that you should consider purchasing prior to visiting any Disney themed park or cruise! Whether you are looking to cut costs or save so that you can snag an extra Mickey Bar or two while living it up in Neverland, a few helpful mouse hacks can go a long way!
1. Autograph Books
Nothing puts that pixie dust sparkle on your trip to like a Disney autograph book. These transportable souvenirs double as an interactive playdate with your favorite Disney characters, as you collect signatures from around the parks! Unfortunately, we ran the numbers and some of these autograph books can run you as much as $20 or more at the parks. Personally, we'd rather see you save the scratch by buying ahead of time and grabbing another churro! There are several high-quality options out there that we know you'll just adore.
Check out more in our shop at https://www.charactersignatures.com/shop/
2. Clothes
Disney fashion will always be in style! Did you know that Disney's latest trend isn't designed by Disney at all… it is designed by you! Homemade is all the rage these days down on Main Street USA. So, rather than visiting the Emporium for your latest character-clad wears, why not create your own? It's fun, personalized, and most definitely Insta-worthy.
3. Ponchos
All that sunshine comes with a price! Better to be drenched in Walt Disney World than dry anywhere else, right? Besides, you're not going to let a little droplet or two slow you down! That being said, you may be a bit more comfortable park hopping in a protective poncho. Sure, you can grab one on property for $10. But why not pick-up a selection of cheaper options at your local Dollar Store? After all, at a buck a piece, you can afford to ditch them soon after the rain is gone. Trust us, a poncho is one keepsake not worth keeping!
4. Tumbler
The average Disney vacation lasts 5 days. The average water bottle sold on Disney property costs $3. With all that fun in the sun and rushing about, there is a good chance that you're going to want to cool off with a nice refreshing beverage at least a few times a day. That could lead to as much as $180 per family per trip! Hold on tight to that hard-earned green and lock down a few reusable water bottles. In addition, this little helpful hint will save you valuable ride time by skipping the drink line!
5. Breakfast Bars
Looking to rope drop? Beat the AM Monorail rush to the parks by passing on that early morning sit down breakfast. All you really need is a quick breakfast bar to start your day! Your bank account will thank you!
6. Sunglasses
Whether you're travling to Walt Disney World or Disneyland…you're going to need to keep the shades on while admiring the castle midday. Just don't be surprised if they go missing. You see, every time you take off on a high-speed attraction, you're going to have to store those specs in an under-seat compartment. And, what do you think the number one thing is that guests leave behind after returning from the wildest ride in the wilderness!? You guessed it, sunglasses!
Skip the Raybans and pick up a few cost-effective pairs from the local store. That way, you won't have to stress if they break, get scratched, or get left behind to ride Expedition Everest for all of eternity… or until someone rescues them at the end of the night.
7. Hats
Water slides and rollercoasters are notorious for rendering even the prettiest of princesses a wickedly bad hair day. A quick throw-on baseball cap will help you looking stylish and Memory Maker ready at all times!
8. Glowsticks
When the sun goes down, the glowsticks come out… along with your credit card. And the markup on these little beauties would make your head spin more than a Mad Tea Party! Alas, they are an irresistible staple of any nighttime park activity. Lucky for you, Amazon is littered with vibrant options that will keep your bills where they belong! So, be sure to bring your glow to-go!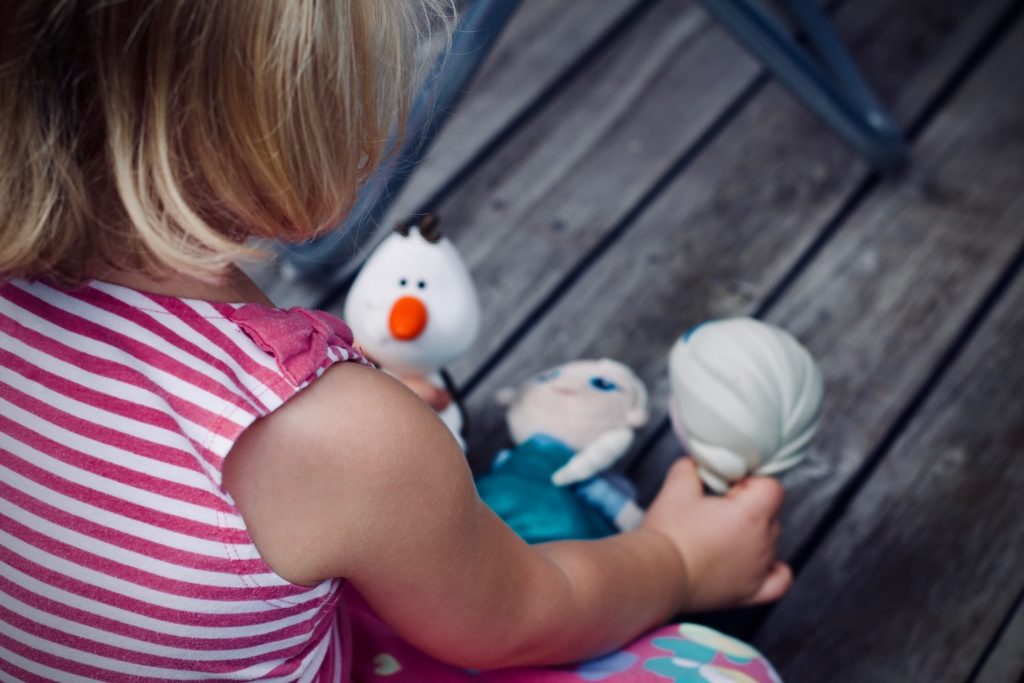 9. Toys
Whether it be pool toys or plush characters… you're better off bringing some classics curios along with you. Who knows, they just may stave off that impulse buy or shelling out a small fortune.
10. Pin Lanyards
Disney pins seem to be the Disney parks' latest craze and for good reason; they're affordable, they're compact, and they help you commemorate each magical moment just right. However, half the fun of being a pin collector is displaying your pins for friends and fans to see! Before your trip, search the internet for some fun-filled lanyards. You'll be happy to find how inexpensive this hobby can be! And don't forget about pin trading with other visitors, characters, and Disney cast members.
11. Mouse Ears
Why wait to enter the park to don your festive ears? Whether you're donning Micky ears or Minnie ears, show your love of the mouse from the moment you step off the plane! And, if you're keen on Esty, you can even get yours customized for a fraction of the cost!
And there you have it, our Top 11 Grab-Before-You-Go Disney Souvenirs. We hope it helped unlock a few budget-friendly options for your upcoming trip. Just imagine, the more you save this time, the sooner there'll be a next time! Brings a whole new meaning to the words "See ya real soon," doesn't it?